10 Temples In Surat That Will Let You Take A Dip Into The Ocean Of Spirituality
The Surat temples are highly populated places in Gujarat because of the belief of locals and tourists in the deities especially during annual festivals compared to any other metropolitan city in India. So get set and strike off places from this bucket-list that are listed below for you to explore during your religious trip to Surat.
1. Ambika Niketan Temple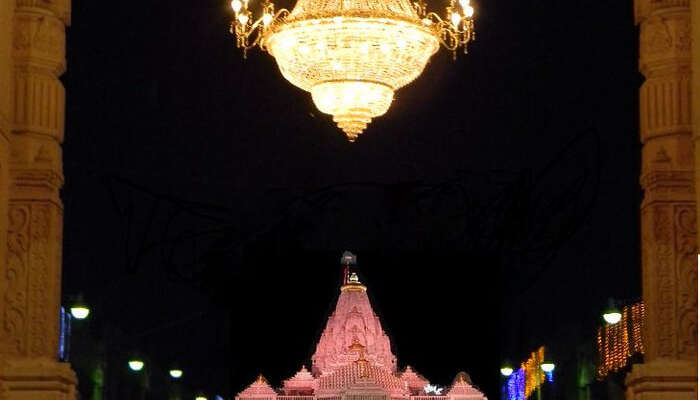 Amongst the oldest and the most revered temple in Surat. One can feel the calm and blessing once u see the Hindu goddess Ambika here. There are a lot of pilgrims here throughout the year but the main rush is during the nine days of Navratri which comes twice in a year. During Diwali also, a lot of pilgrims come to seek blessings here. There are many shops on route to the temple which sell statues of God, spiritual books and flowers. Many people bring their new vehicles here to get it's pooja done from the Temple Priests.
Location: Dumas Rd, Parle Point, Athwalines, Athwa, Surat, Gujarat 395007
Hotel Royal Rituals is 4.6 kms from Ambika Niketan Temple
2. ISKCON Surat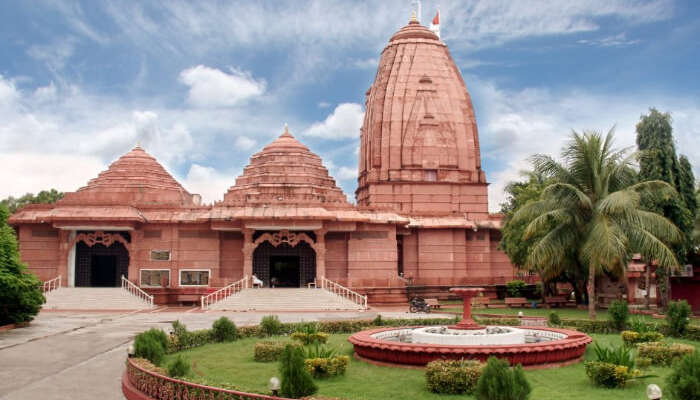 The ambiance of ISKCON temple is adorned with the sprawling statue of Radhe Krishna increases a lust for the visitors to travel the temples of Surat. Being located a little bit far away from the city this temple offers peace in the premises of the temple. The complex of the temple is well maintained. Every sunday the organisers organise lunch for the community free of cost. There is a culture of collecting plates from the counter, having lunch and then washing them after eating for others to use. There are small shops for featuring various spiritual books and other religious materials.
Location: ISKCON TEMPLE Sri Sri Radha Damodar Temple, Ashram Road, Jahangir Pura, Surat, Gujarat 395005
Hotel Royal Rituals is 2.9 kms from Iscon Temple
3. Shree Asha Puri Maa Temple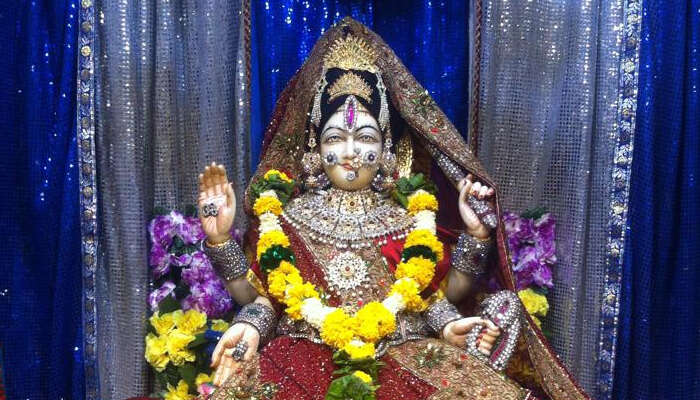 Shree Aashapuri Mataji & Varinath Mahadev Temple is one of the oldest temples of Surat, Gujarat.All religious festivals are celebrated significantly, devotees also work together with co-operation. According to Hindu calendar, starting day of the new month Poonam, Navratri, Pattotsav, etc. day devotees actively participate for saree, shringaar, prasad etc. events. During Chaitra Navratri nine days Mataji is beautifully dressed with Shringaar and Rajbhog is offered.
Location: Navsari Bazar Rd, Opposite SMC Swimming Pool, Rustampura, Surat, Gujarat 395008
Hotel Royal Rituals is 8.3 kms from Shree Ashapuri Maa Temple
4. Shri Swaminarayan Temple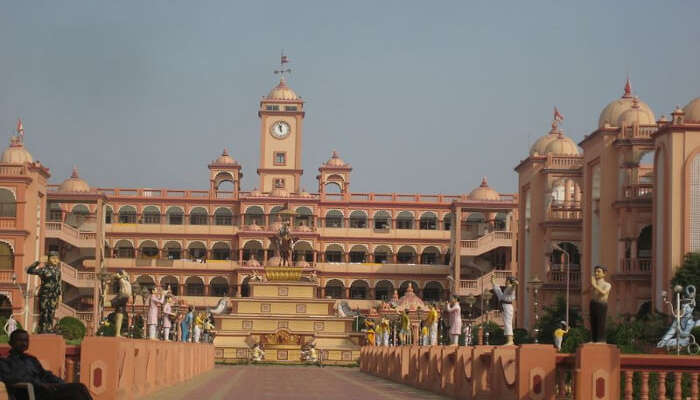 Shri Swaminarayan temple, Surat is located in the center of the city. This temple in Surat comes under Shree Swaminarayan Mandir Vadtal Sansthan. It is a really good architectural beauty with holy place and a memory of lord Swaminarayana. Visiting this place once will help you realise the aura of the temple and this will surely make a difference to the minds of the visitors and yes don't forget to bring tasty 'Ladu' – Prasad to your home.
Location: Pramukh Swami Maharaj Marg, Swaminarayan Chowk, Nr. Sardar Bridge Adajan, Surat 395 009 Gujarat
Hotel Royal Rituals is 7.2 kms from Shree Swami Narayan Temple
5. Ichchhanath Mahadev Temple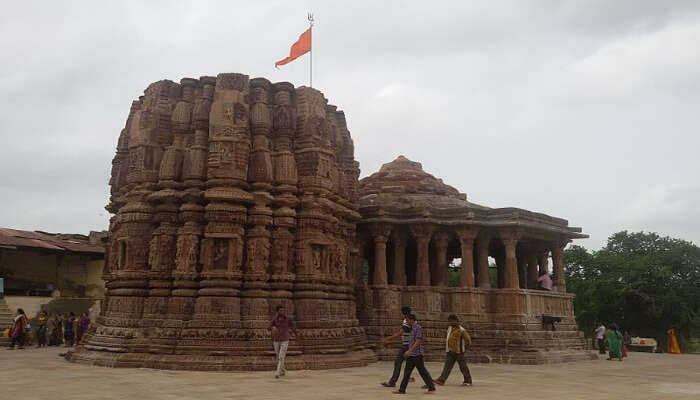 This divine hindu temple of Surat of lord shiva ,Ichchhanath which means fulfilling your wish, is very famous. All festivals are celebrated here round the year. Monday is a special day of Lord Shiva, so devotees visit this temple to offer their prayers on Monday without fail. The devotees here believe that lord shiva will fulfill their wishes.
Address: Ichchhanath temple, Opp:- SVR College, Dumas rod, Surat Pn:-395007., SVNIT College, Surat – Dumas Rd, SVNIT Campus, Athwa, Surat, Gujarat 395007
Hotel Royal Rituals is 2.9 kms from Ichhanath Mahadev Temple
6. Old Ambaji Temple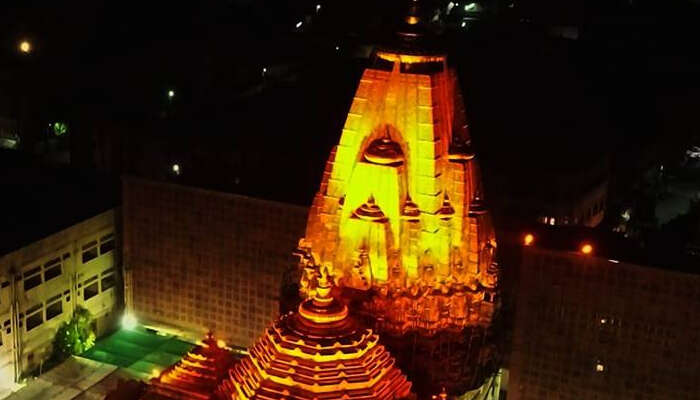 Located in the middle of the city, this temple of Surat is of immense importance in building the reputation of Surat. It is believed to be one of the oldest temples of the country. A 'rath yatra' takes place in surat and this temples plays a massive role at that particular period of time. The 'ratha' or chariot is driven by people and is a festival worth mentionable. The chariot is decorated with silver and this concept was first introduced by an old artist who used to stay in Ahmedabad. On every dussehra this 'rath yatra' is performed and people from almost every part of the country come to observe this religious carnival.
Address: Ambaji Rd, Havadiya Chakla, Gopipura, Surat, Gujarat 395003
Hotel Royal Rituals is 9.7 kms from Old Ambaji Temple
7. Chintamani Jain Temple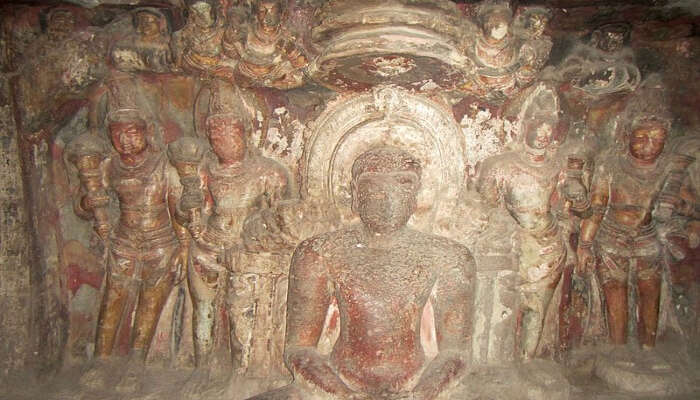 Among all the temples in Surat, this is the most remarkable one. People belonging to Jain religion come to visit this temple frequently. The temple is of immense historical importance as it was constructed under the supervision of the Mughal emperors during the 16th century. The temple displays the popular vegetable dye found in Gujarat on the walls. The temple also exhibits the quality of the artistry being imprinted on the wooden walls. If you're an admirer of art, then this might be the right place for you. Both the interior and exterior beauty of this temple is worth mentionable.
Address: Morarji Nagar, Surat, Gujarat 395004
Hotel Royal Rituals is 9.8 kms from Chintamani Jain Temple
8. Kanteshwar Mahadev Temple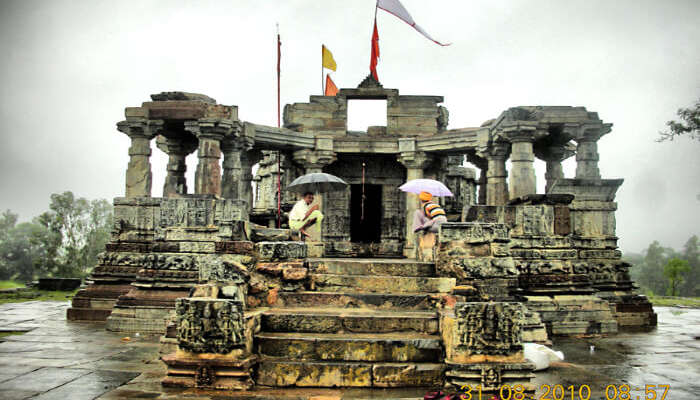 Kanteshwar Mahadev Temple in Surat Gujarat is one of the oldest temples in Surat and is dedicated to Lord Shiva. According to the local people, this temple was actually established by Mother Kunti and the Pandavas. Legends say the same as well. This is one of the most important temples in the city and is visited by hundreds of people on a day to day basis.
Location: Katargam Main Road, Opp. Shivam Apartment, Katargam, Surat, Gujarat 395004
Hotel Royal Rituals is 13 kms from Kanteshwar Mahadev Temple
9. Shri Agam Mandir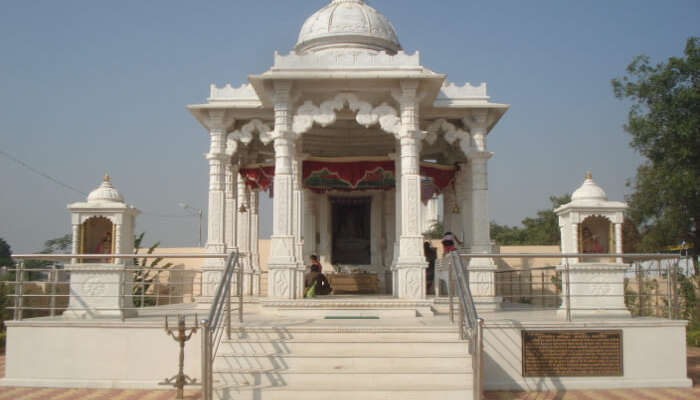 This is one of the biggest Agam mandirs or temples located all over the country. Located very close to the city, the Agarm Mandir of surat is named after the legendary Brahmin Gopi. People from all over the country come to observe the puja pattern and architectural beauty of this temple. The temple is dedicated to Lord Mahavir and contains a beautiful statue of this god. Along with that, a number of other gods are also worshiped in this temple. Worshipers also admire the inscriptions made all around the temple.
Location: Jhaveri Jain School, Annie Besant Rd, Behind N.G, Gopipura, Surat, Gujarat 395001
Hotel Royal Rituals is 9.1 kms from Shri Agam Mandir
10. Shri Shirdi Sai Temple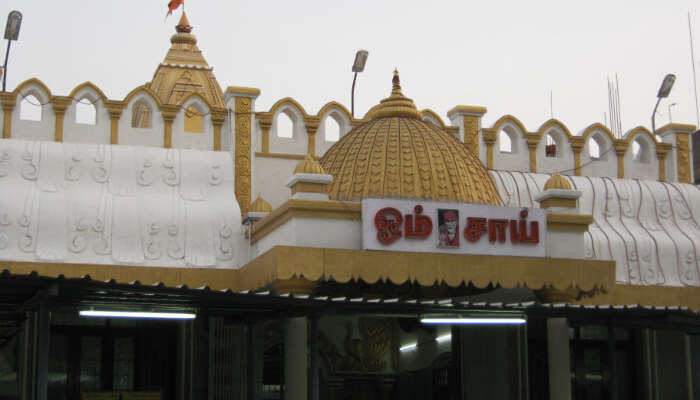 One of the best places to get mental peace and relax your mind. It's spiritual and holy place, temple is well developed and well maintained as well as very calm place. They have a motto of 'Sabka Malik Ek'. Please do visit this place, it's situated in the proximity with Surat airport, Dumas road.
Location: Opp. Airport, Dumas Rd, Surat, Gujarat 395007
Hotel Royal Rituals is 5.9 kms from Shri Shirdi Sai Temple